The ST600SV free standing fish skinner is equipped with a wider skinning surface. Next to that, it is also fitted with a high-speed skinning roller and cleaning roller system.  This gives the machine several unique and desirable properties in the fish processing industry. Combined with a very fine regulatable setting, the ST600SV finds its place as unmissable tool in medium to large fish processing facilities. The strong motor makes it ideal for skinning rough skate, tuna, dogfish and whole catfish. Although this machine is robust, don't be mistaking! The fine setting makes it also possible to skin delicate whitefish and small fillets as herring and mackerel. Interested in what else we can do?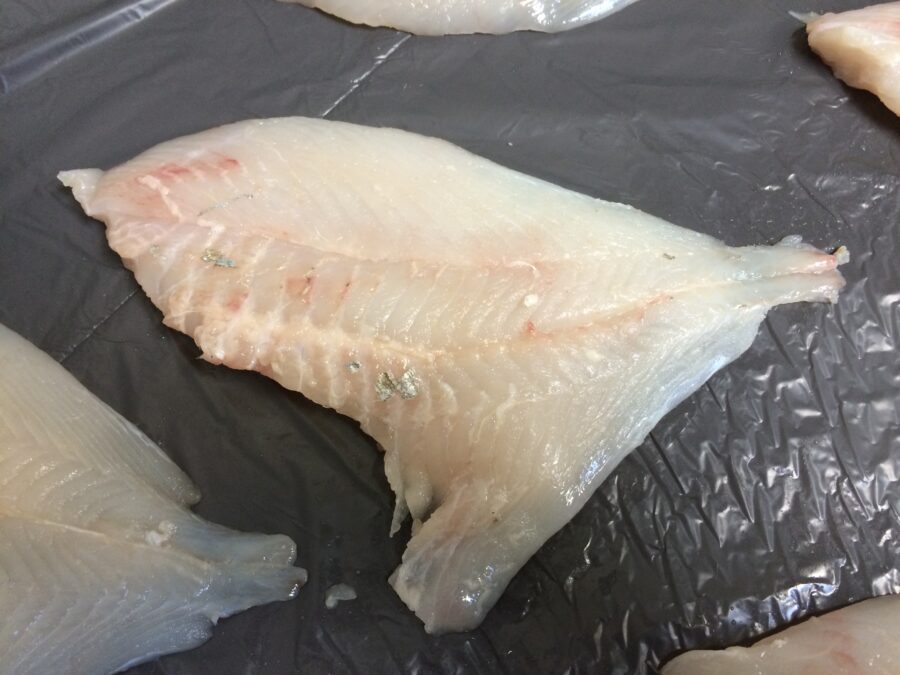 Features

Can be used for skinning:
Whole flatfish
Deepskinning or regular skinning of various fillets
Smoked, thawed and fresh fillets
Skate wings
Dog fish and comparable
Portions
Small, medium and large fillets
Squid, cuttlefish and octopus head
Eel
Product
Fresh, thawed or smoked fish
Whole fish, fillets or portions
Fine, delicate fish with thin (weak) skin
Deepskinning or high-yield skinning
Rough and larger fish with pins, hooks
Squid, cuttlefish and octopus head
Eel
Machine
No split tails
High speed
Pulling or cutting the skin
Small footprint and heavy duty
Medium and professional processors
Manual infeed
Standard & Options
Cleaning roller system, no comb for sublime quality
Easy and toolless regulatable with preset basic setting
Easy and toolless disassembly for easy and fast cleaning: trolley available
24V footswitch included
Valve operated, regulatable water system included
Wide skinning surface: 45cm
Electronically monitored guards
USP
Best available techniques, durable and thicker materials
Fast return on investment and long lifetime
All stainless steel and food grade materials
Conform CE requirements
Free standing fish skinner



Want to know more about this product?
Free standing fish skinner