This manual tabletop skinning machine with low-maintenance and a compact design as its key features with an excellent life expectancy. Whether you are looking to skin rough fish like skate wings, catfish or grouper and fine work like mackerel or herring, it poses no challenge to the ST111V. What's more, it even can give you a solution for deepskinning your salmon and tilapia and for skinning smoked or salted fish. Furthermore by combining the best available techniques and materials with its yield, the STEEN ST111V offers an excellent return on investment. Additionally, by making the design simple, maintenance is made simple which makes this manual skinner an ideal partner.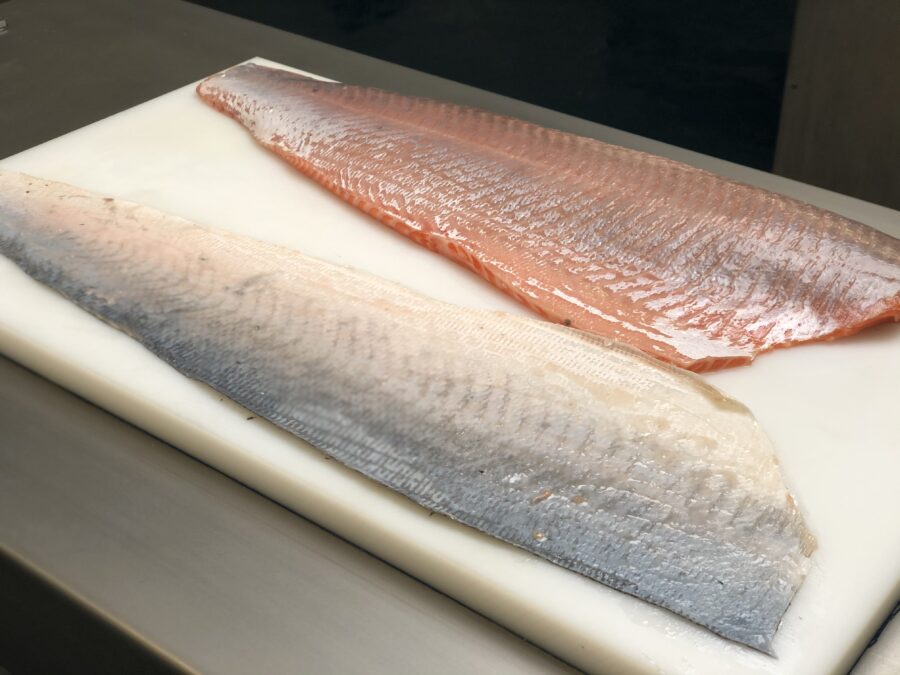 Features
Can be used for skinning:
Whole flatfish
Deepskinning or regular skinning of various fillets
Smoked and fresh fillets
Skate wings
Dog fish and comparable
Portions
Small and medium filets
Squid, cuttlefish and octopus head
Eel
Product
Fresh, thawed or smoked fish
Whole fish, fillets or portions
Fine, delicate fish with thin (weak) skin
Deepskinning or high-yield skinning
Rough and larger fish with pins, hooks
Squid, cuttlefish and octopus head
Eel
Machine
High speed
Pulling or cutting the skin
Small footprint
Easy maintenance: direct transmission: no sprockets or chains
Small fish shop, medium and professional processors
Manual infeed
Standard & Options
24V footswitch included
Extra safety features available
High customization level with the available options
USP
Sold for more than 60 years
Best available techniques, durable and thicker materials
Fast return on investment and long lifetime
All stainless steel and food grade materials
Conform CE requirements
Want to know more about this product?
Manual tabletop skinning machine
Manual tabletop skinning machine